Thank you for your interest in Millenium Home Mortgage LLC.
Established in January of 1998, Millenium Home Mortgage, LLC has built a strong reputation as an outstanding mortgage banking firm serving the lending needs of real estate professionals, builders and individual home buyers throughout New Jersey, New York, Pennsylvania, and Connecticut.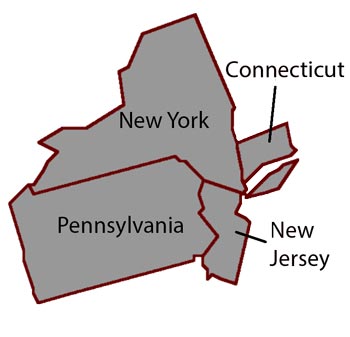 We are a full service mortgage banker whose staff is experienced in every aspect of mortgage lending… from purchase to refinance to construction lending. The three Principal Officers of Millenium Home Mortgage, LLC have over 100 years of combined experience to their credit. Furthermore, our mortgage representatives are experts in their own right, with virtually decades of experience amongst them. We have access to a full range of investor sources and all of our mortgage representatives are dedicated to finding the right loan – with the best rates, terms and costs – to meet our clients' unique needs. But that's just the beginning of our service; throughout the lending process we provide regular loan updates and progress reports so clients always know the status of their loan. Millenium Home Mortgage is dedicated to providing fast approvals with the least amount of paperwork possible.
Millenium Home Mortgage currently has four office locations; the main office is in Parsippany, NJ with branch offices in East Brunswick, NJ, Annandale, NJ and Westfield, NJ.